Invested in a Healthy, Sustainable Lifestyle
You don't need a large yard to exercise your green thumb or to enjoy fresh organic produce. At Angeline Apartments, maintaining (or starting) an active, wellness-focused lifestyle is easier than ever. From the on-site co-op grocery store to your own organic rooftop pea patch, Angeline enables health-conscious choices.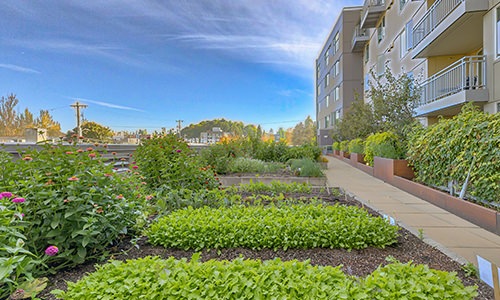 Organic Farm Terrace
Angeline Apartments offers a unique resident perk: a professionally managed organic garden providing seasonal, garden-fresh produce for our tenants. Seattle Urban Farm Co. plants and maintains the Level 2 Terrace Garden and over 1,000 sq. feet of plantable area on the rooftop, working on-site to cultivate a selection of crops and offer planting advice for your own rooftop pea patch. Thanks to this partnership, our residents have access to U-pick produce 10 months a year.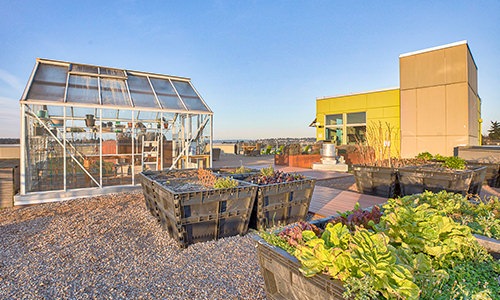 Unusually Amazing Rooftop Garden
An oasis awaits you on Angeline's rooftop. With over 1,000 sq feet of growing space, the rooftop garden is a lush and verdant sanctuary, featuring beautiful flowers, a plethora of produce, and stunning views. There are several rentable pea patches where you can grow your own bountiful harvests. We've included ample seating, gas fire pits and gas grills for maximum enjoyment on those perfect northwest summer days.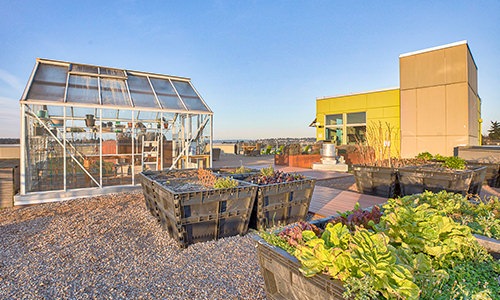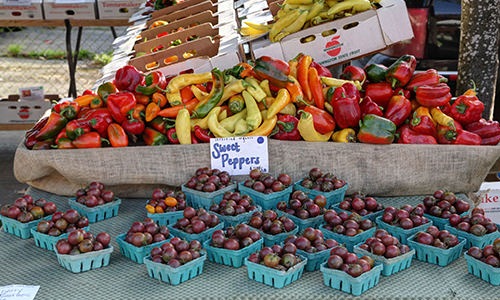 Farmer's Market
The Columbia City neighborhood farmer's market is just across the street from Angeline, and runs every Wednesday from mid-May to mid-October along South Edmunds Street. Thanks to the incredible diversity of the neighborhood, shoppers can find an amazing variety of international ingredients, from Ethiopian fare to rare Asian greens. The market also helps improve food access to those in need, with several nearby clinics and organizations offering food aid and assistance.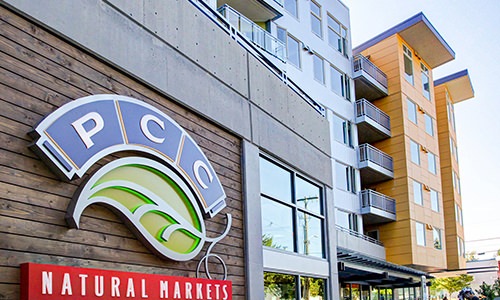 PCC - Your On-site Organic Grocer
PCC is a leading regional co-op for organic and sustainable grocery and personal care products. PCC will be your go-to for pantry staples, crisp produce, fair trade products, and the ever-important cup of coffee to kick start your day.